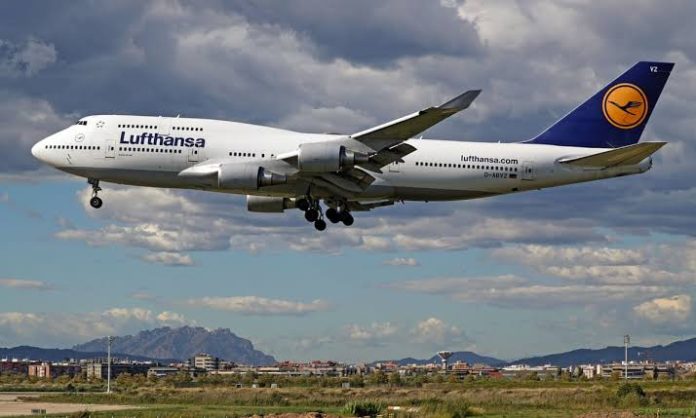 Lufthansa German Airline has suspended flights to Port Harcourt International Airport till further notice.
The suspension order our correspondent gathered is expected to commence today Friday August 25, 2023.
Our correspondent gathered that the German Airline took the decision to suspended the flights following the inability of the Federal Government to provide the neccessary fire safety equipment at the airport.
It was learnt that, the airline had  complained severally to the Federal Airports Authorities of NIgeria (FAAN) to upgrade its fire service equipment to meet international standard of catergory 9 but FAAN had been unable to upgrade the Port Harcourt International Airport fire equipment from its present catergory 7 to catergory 9.
A senior airline source who spoke to The Bride News, on Thursday night, at the Nnamdi Azikiwe International Airport, Abuja said, "The airline could not continue to fly into Port Harcourt International Airport under that condition. The airline took the decsion on Thursday to suspend flight to the airport immediately to avoid any disaster. It is a disaster waiting to happen so they took the steps to avoid it. As it is now, if there is any fire incident at the airport, FAAN does not have the requisite fire equipment to fight it".
The source appealed to the Federal Government to as a matter of urgency "behave like a responsible government and provide the fire equipment to meet international standard," adding that "It is a shame that Nigeria cannot buy common fire equipment for our international airport. It's a shame".
It was further gathered that passsengers on the flight from Germany to Port Harcourt via Abuja, on Thursday evening were unable to get to Port Harcourt and had to disembark in Abuja as the Airline said it could not risk landing in Port Harcourt anymore.
"The passengers had to be lodged in hotels in Abuja because the Lufthansa flight from Germany could not go to Port Harcourt today (Thursday)," a Lufthansa source added.
However, passengers who were expected to fly in from Port Harcourt on the Thursday night to Germany were unable to do so as the flight was cancelled due to the problem.