There is currently an uneasy calm in Guaranty Trust Bank, GTBank, as the managing director of the lender, Miriam Olusanya risks jail term for...
The Nigerian Midstream and Downstream Petroleum Regulatory Authority (NMDPRA) says it will sanction fuel stations operators who alters petroleum pumps. Mr Farouk Ahmed, NMDPRA Chief...
Despite a resounding victory in their last game of the 2023 Africa Cup of Nations qualifiers and their only game since the last FIFA...
Mikel Arteta hailed Arsenal's "beautiful" return to the Champions League as Bukayo Saka and Leandro Trossard inspired a 4-0 demolition of PSV Eindhoven on...
Lufthansa German Airline has suspended flights to Port Harcourt International Airport till further notice. The suspension order our correspondent gathered is expected to commence today...
A seeming boardroom crisis that may rock troubled Heritage Bank to its foundation is currently brewing in the bank, THE WITNESS exclusively reports. Competent sources...
Despite its outward display of a robust financial base, Unity Bank, one of Nigeria's surviving banks is financially sick and needs urgent rescue by...
In a bid to continue to cover up the financial malfeasance in Nigeria Incentive-Based Risks System for Agricultural Lending (NIRSAL), the Managing Director of...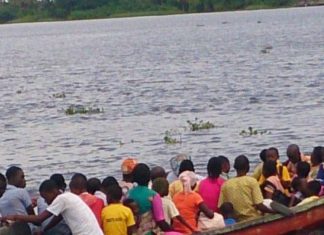 This handout picture made available by the Spanish Guardia Civil on May 27, 2019 and taken in Melilla, shows a member of the Spanish...
The organisers of the Africa Movie Academy Awards (AMAA), on Thursday, announced the nominees for the 19th edition of the continental awards ceremony. The 2023...
By Emmanuel Oloniruha, News Agency of Nigeria (NAN) Democracy is simply put as the government of the people, by the people and for the people...
STATEMENT DELIVERED BY HIS EXCELLENCY, BOLA AHMED TINUBU, GCFR PRESIDENT, FEDERAL REPUBLIC OF NIGERIA AT THE GENERAL DEBATE OF THE 78TH SESSION OF UNITED...