The Nigerian Communications Commission (NCC) said it was keen on balancing healthy competition with entry of disruptive technologies to ensure sustainable telecoms industry growth...
Multinational Telecommunications Companies, Ericsson and Samsung have signed a multi-year agreement on global patent licences, including patents relating to all cellular technologies. The agreement covers...
Five years to the day since Andrea Bocelli serenaded Claudio Ranieri's title winners at the King Power, Leicester hit an almost unbelievable bum note....
Manchester United will face Villarreal in the Europa League final after an 8-5 aggregate victory that was closer than it should have been. Here,...
In a bid to continue to cover up the financial malfeasance in Nigeria Incentive-Based Risks System for Agricultural Lending (NIRSAL), the Managing Director of...
Underground calls are coming from political circles and inside the Presidency for the Federal Government to thorough probe the over N50 billion shared to...
Horatius Egua Abuja, Nigeria: Minister of Mines and Steel Development Arch Olamelekan Adegbite has dismissed claims that Zamfara State has been granted license to mine...
Ethiopian Prime Minister Abiy Ahmed is stretching diplomatic channels to the limit by refusing to allow African Union leaders and the international community to...
The Pope will once again be holding his weekly General Audience in the Courtyard of St Damasus, beginning on Wednesday 12 May, with the...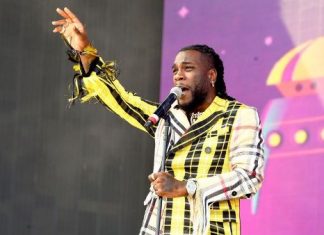 The African Giant has hit the studio again to produce his first official single for 2021 titled 'Kilometre'. With the song, the Grammy award-winning...
By Kadiri Abdulrahman of the News Agency of Nigeria (NAN) "Government's printing of Naira simply means loans advanced to states to pay salaries and survive;...
The theme for the World Press Freedom Day, May 3, 2021 is "Information as a public good" per UNESCO, and the day was observed...