Diaspora remittances rose by five per cent, quarter-on-quarter, QoQ, to $4.3 billion in the first quarter of this year, Q1'21, from $4.1 billion in...
There are indications that companies operating in the Nigeria's manufacturing sector may be manipulating the tariff concessions in foreign trade in manufactured goods valued...
The AS Roma Academy, Abuja has appointed former Golden Eaglets and Flying Eagles of Nigeria's coach, John Obuh as Technical Director. The academy made this...
The International Olympic Committee (IOC) on Sunday urged athletes to observe coronavirus rules on the podium after swimmers were seen maskless and hugging following...
Despite its outward display of a robust financial base, Unity Bank, one of Nigeria's surviving banks is financially sick and needs urgent rescue by...
In a bid to continue to cover up the financial malfeasance in Nigeria Incentive-Based Risks System for Agricultural Lending (NIRSAL), the Managing Director of...
Underground calls are coming from political circles and inside the Presidency for the Federal Government to thorough probe the over N50 billion shared to...
Horatius Egua Abuja, Nigeria: Minister of Mines and Steel Development Arch Olamelekan Adegbite has dismissed claims that Zamfara State has been granted license to mine...
Boko Haram militants overrun an army base in Cameroon's Far North region on Saturday, killing at least seven soldiers and wounding several others, said...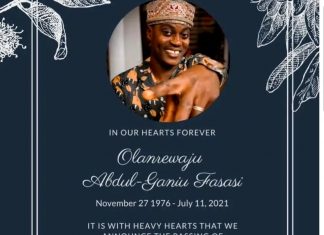 The death of Sound Sultan (Olanrewaju Fasasi) is "a great loss not just to his family and the Creative Industry, but to Nigeria as a...
A News Analysis by Deji Abdulwahab, News Agency of Nigeria (NAN) Europe and burden of looted African artefacts: Reparation or repatriation? | The Guardian Nigeria...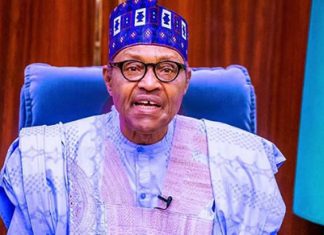 Fellow Nigerians, I join you all today to commemorate and celebrate our Democracy Day.  It is a celebration of freedom and a victory for one people,...