The International Monetary Fund (IMF) and the World Bank Group on Has released the format of the 2020 Annual Meetings of the Boards of...
Oil prices fell on Friday, adding to steep losses from the previous session, and were headed for weekly declines on worries that renewed lockdowns...
Dean Smith called his strikers into a video session this week to show them how to run smarter and finish sharper. Then Mason Greenwood...
That Tottenham did not muster a single shot on target against a team who have leaked goals for fun of late, with Harry Kane...
The Federal Government has expressed concerns over the failure of major telecommunications companies in Nigeria; MTN, Airtel, GLO and 9Mobile to register millions of...
The suspended Coordinator of the Amnesty Programme Professor Charles Dokubo has enlisted the support of top politicians in the country to pressure the National...
The Chinese Authorities and Nigerian illegal residents in China have both been blamed for the maltreatments of Nigerians in China, especially in Guangzhou, the...
The Federal Government has set up machinery in motion to scrap the Amnesty morning Programme, following reports of embezzlement of billions of naira, our...
Pope Francis has given former European Central Bank (ECB) President Mario Draghi a seat on a Vatican commission which advises the church on social,...
Rapper Kanye West signalled he no longer supports U.S. President Donald Trump and said he had entered the presidential race to win it, in...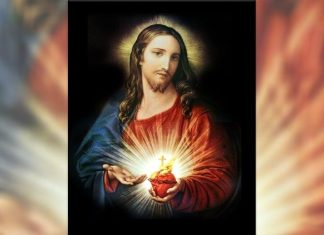 By Fr. Benedict Mayaki, SJ The liturgical solemnity of the Most Sacred Heart of Jesus commemorates the love of Our Lord for us. It has...
I welcome you all to the National Briefing by the Presidential Task Force (PTF) on COVID-19 for Monday, 29th June, 2020. 2.​When the PTF briefed...