The African Development Bank (AfDB) has initiated a 600-million-Australian-dollar (463.9-million-dollar) 5.5-year Kangaroo bond, marking its return to the Australian dollar bond market. A Kangaroo bond,...
Access Bank Plc has said it plans to double the size of its digital loans to N200 billion at the end of the year...
The factional election of the Athletics Federation of Nigeria held in Kebbi State has seen the return of the immediate past President, Engineer Ibrahim...
Christian Eriksen is lucky to be alive but unlikely to play again after suffering an apparent cardiac arrest at the Euro 2020 tournament, according...
Despite its outward display of a robust financial base, Unity Bank, one of Nigeria's surviving banks is financially sick and needs urgent rescue by...
In a bid to continue to cover up the financial malfeasance in Nigeria Incentive-Based Risks System for Agricultural Lending (NIRSAL), the Managing Director of...
Underground calls are coming from political circles and inside the Presidency for the Federal Government to thorough probe the over N50 billion shared to...
Horatius Egua Abuja, Nigeria: Minister of Mines and Steel Development Arch Olamelekan Adegbite has dismissed claims that Zamfara State has been granted license to mine...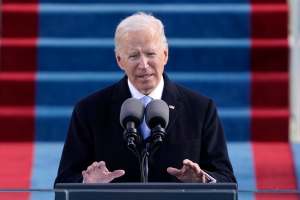 U.S. President Joe Biden, on Friday joined leaders of the G7 and guest countries to make a commitment of providing more than one billion...
Lagos State Government has endorsed the new music project tagged OELA Project Evergreen coming up this year, saying it is another platform to grow...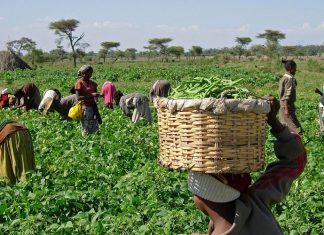 By Usman Aliyu, News Agency of Nigeria (NAN) Studies have shown that small scale farmers, some with less than two hectares of land under cropping,...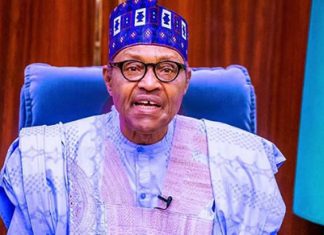 Fellow Nigerians, I join you all today to commemorate and celebrate our Democracy Day.  It is a celebration of freedom and a victory for one people,...