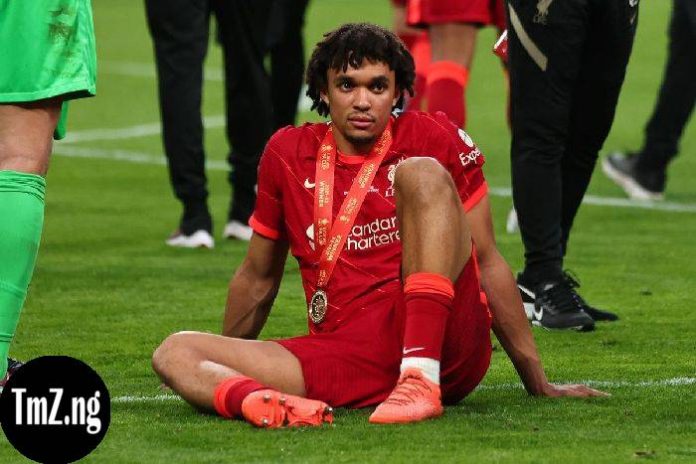 Liverpool star Trent Alexander-Arnold has made a startling revelation about his life stating that he still lives and does dishes at his parent house.
Despite winning the Premier League, Champions League, FA Cup, League Cup, UEFA Super Cup and FIFA Club World Cup and earning a whooping 180,000, the star said he still lives with his parents and helps with chores at home.
Aged 23, Trent Alexander-Arnold has developed into one of Europe's elite right-backs, and is arguably the best in the world at his position.
According to the player, being around family has helped him remain level-headed, knowing fully well many athletes in his position might prefer spending their wealth on cars, houses or entertainment.
He says the habits he learns helps keep his life "clean and healthy."
TMZ.NG