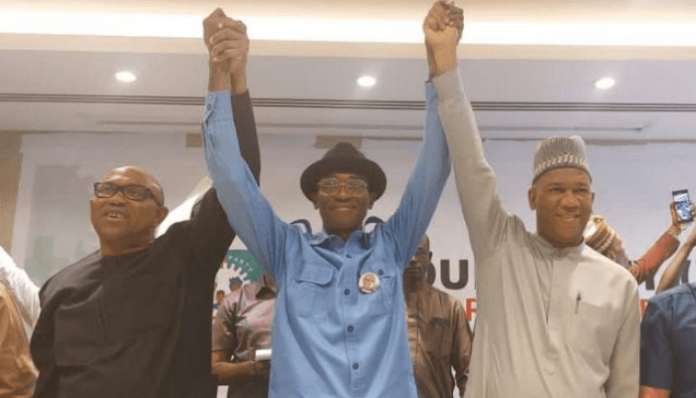 The zonal townhall meetings for the 19 Northern States which kicked-off last Saturday moves to Katsina today.
The spokesman for the Third Force, Dr Yunusa Tanko who is also the patron of the Obidient Northern Youths Vanguard, (ONYV) said the exercise which was being organised by the Labour Party's National Secretariat would be duly attended by the youth group.
Dr Tanko speaking on the importance of the townhall meetings stressed that the aim was to adequately sensitise northern electorates to embrace Obi-Datti candidatures.
He noted that the last Saturday's meeting which was well attended was addressed by top Labour leaders like Professor Pat Utomi and the National Secretary, Alhaji Umar Farouk Ibrahim.
He said the next port of call after Katsina would be Kano adding that, "the townhall meetings which are being co-hosted by my office and the the office of the President of the Obidient Northern Youths Vanguard, Ibrahim Umar is expected to draw participants from the 19 Northern States.
Eminent Labour Party leaders expected to address participants includes, Professor Pat Utomi, National Mabour Party Chairman, Julius Abure and the National Secretary , Alhaji Umar Farouk Ibrahim and all Party candidates at all levels.
The Thirdforce mouthpiece equally added that his office was also collaborating with the ONYV to mobilise memberships for the Labour Party.
According to him, flyers and handbills containing names of various states' coordinators, addresses and phone contacts were being distributed across the cities in the North to enable more people register with ONYV.
He said he was happy and encouraged by the huge successes so far being recorded adding, "the acceptance of Obi-Datti ticket is going by the day in the entire north.