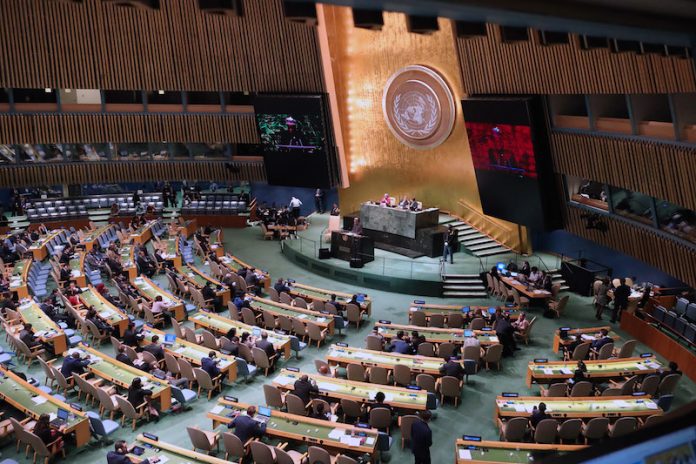 Iran and Venezuela have temporarily lost their voting rights at the UN General Assembly because of payment arrears.
In a letter published on Wednesday, UN Secretary General, Antonio Guterres, said the minimum payment required from Iran to restore voting rights was $18.4 million, while for Venezuela, it was $39.8 million.
Sudan and Congo are among the other nations who lost voting rights.
Under UN rules, the right to vote is withdrawn from states whose debts to the body are equal to or higher than the amount of their membership fees for the past two years. (dpa/NAN)