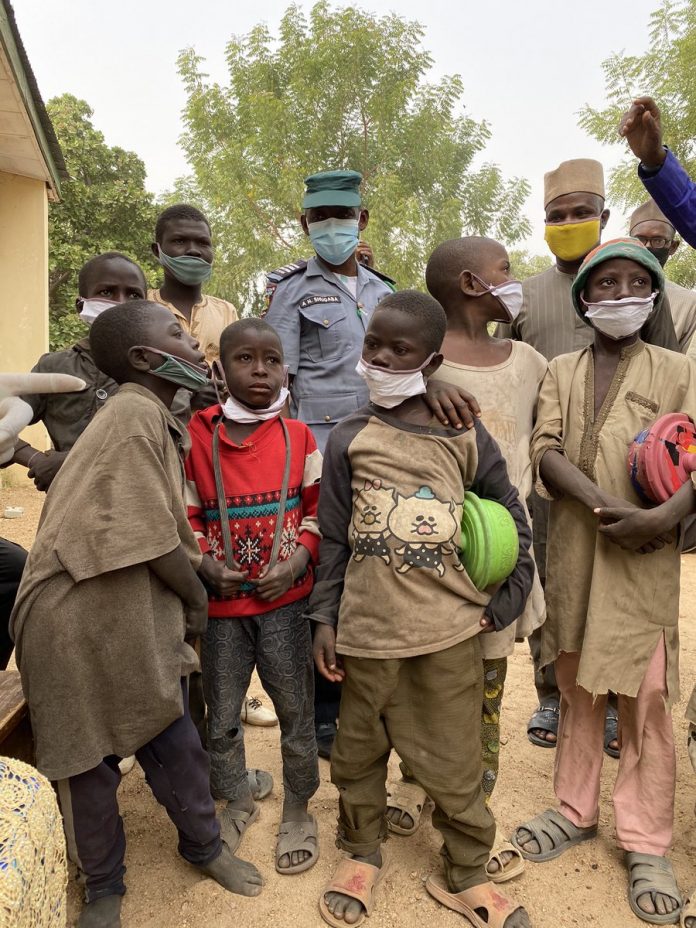 Children in Kano State, on Tuesday, called for abolition of child street begging and early marriage, even as they sought for review of voting age to enable them exercise their voting right.
They made the called through Miss Saudat Wakil, who led a team of children to United Nations Children's Fund (UNICEF), Kano Field Office on Tuesday.
The News Agency of Nigeria (NAN) reports that Wakil and other 21 children assumed the leadership of the UNICEF office for two hours, as part of activities commemorating the 2021 World Children's Day.
On behalf of the children, Wakil expressed dismay over the large number of children on major streets, begging to survive.
She said that it was worrisome and unfair for young children to roam about the streets to beg and cater for themselves.
"United Nations Convention states that children have the right to education and should be encouraged to go to school to the highest level.
"We advise government to address this trend so as to enable the children to return to school to access quality education," she said.
Wakil also appealed to all stakeholders to check the issue of early marriage, especially in the state.
According to her, child marriage still persists, particularly in rural areas, as many girls are being married off before the age of 18.
"We urge the government to increase the official marriage age, to enable children complete schooling and build their future.
NAN reports that the World Children's Day is UNICEF's global day of action for children and by children to mark the adoption of the UN Convention on the Rights of the Child (CRC) on Nov. 20, 1989.
NAN also reports that since 2017, the Day had been celebrated on Nov. 20, the day that the conventiion was ratified.
This year's kids' takeover event of the UNICEF office in Kano was expected to provide an opportunity for children to learn about the organisation that works to promote their rights and wellbeing. (NAN)