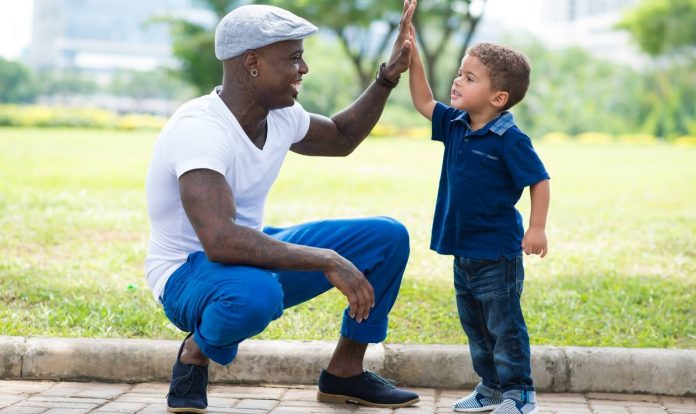 By Kingsley Obom-Egbulem
"Lord, please show me which one of my kids is having a void or battling with low self-esteem that I need to attend to."
This was my prayer last Sunday, as I stepped out of the studio, bid my guests goodbye and headed for home.
By the way, I host a weekly Sunday night talk show on City 105.1 FM, Lagos. And last Sunday, my guests, were two former drug addicts(one of them now a pastor, counsellor, rehab expert experimented with drugs at age 10). It was the first part of a month- long series I intend doing on drugs and substance abuse ,this April.
After that first episode(and listening to how these men got introduced to drugs), I came to the conclusion that even the best of kids battling with low self-esteem is still within the danger zone when it comes to the lure of drugs. Hence, we need to be sure our kids are not dealing with any void by being conscious of these two points:
*Doubting Their Abilities*
Is your child constantly doubting his or her abilities and intelligence? Most times, this happens when someone(a parent or teacher) compares them with other kids. They start trying to be like other people or do what they were not designed to be.
You'll always question your competence whenever you start to compare yourself with people doing what you feel you're meant to do or people you think are doing better than you…even if what they're doing, have little or no bearing with what you are meant or wired to do. The same thing applies to your child and teenager.
A lizard, when on its lane is a reptile in its own right. It has no business comparing itself with an alligator or crocodile. The Lizard can climb dizzying heights that an alligator could only dream of. And the alligator, is just cool in water and on land too. Both guys, just being themselves and impacting their ecosystem would remain okay until one starts to feel like being the other. Help your child admire other people but NEVER to wish they were other people.
*Their 'Unspoken' Self Talk*
Your children are constantly talking to themselves. Unless you ask, most of the time, you're not going to hear their self-talk let alone deconstruct and change it. Listening to the wrong people (wrong, toxic authority figures) also affects your self-talk and brings you to doubt and question your abilities and competence. Truth is, our kids have some unique, rare, factory-fitted abilities. And they're better off working on their strengths and most importantly from their comfort zone.
Remember, your child's comfort zone is not where they feel lazy, laid back and under performing. Your child's comfort zone is that zone where he is at his best and no one can beat him. It is where you could become the greatest and need little or no motivation to perform. Find your child's comfort zone! And when you do get them to stay there, think big, dream big and dare big things.
_Kingsley Obom-Egbulem is author of the critically acclaimed book *When Fishes Climb Trees*. He's founder of The Talent Hub and INGENIUM, a talent management masterclass. Watch out for *INGENIUM Summit for Teens* coming up in May 2021_