The former Director of the Department of State Services (DSS), Mr Mike Ejiofor, has reacted to the security challenges in several parts of the country.
Ejiofor who was a guest on Channels Television's Sunrise said the replacement of the nation's service chiefs will not address the security concerns.
According to him, the only person authorised to change the service chiefs is President Muhammadu Buhari who is the Commander-in-Chief of the Armed Forces.
While admitting that the heads of security and intelligence agencies have done enough in tackling the issues, their best is not yet enough.
"Even if you change the service chiefs now, under the present operating circumstance and environment, there is not going to be any change.
"Our military and security services are ill-equipped; they are understaffed just like any other sector of our polity. With this pandemic coming in, it becomes a problem. But we have to move forward," he said.
Speaking further, the DSS former boss called for collaboration for the nation to win the war against terrorism, adding that Nigeria alone cannot curb the menace.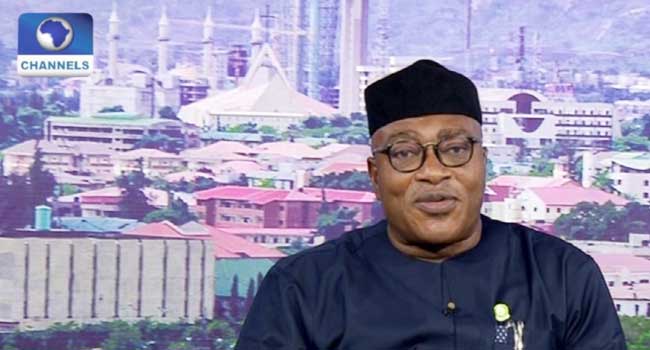 He noted that the United States had provided technical support for Nigeria through the delivery of a Tucano plane and military asset, adding that the aircraft will take time before arriving in the country.
Ejiofor called for a complete restructuring not just of the country, but also the nation's security architecture if the battle against insecurity is to be won.
His remarks come amid calls in some quarters for the resignation or replacement of the service chiefs.
Just recently, the National Assembly passed a vote of no confidence on the heads of security agencies for failing to address the spate of attacks and killings in the country.
CHANNELS TV