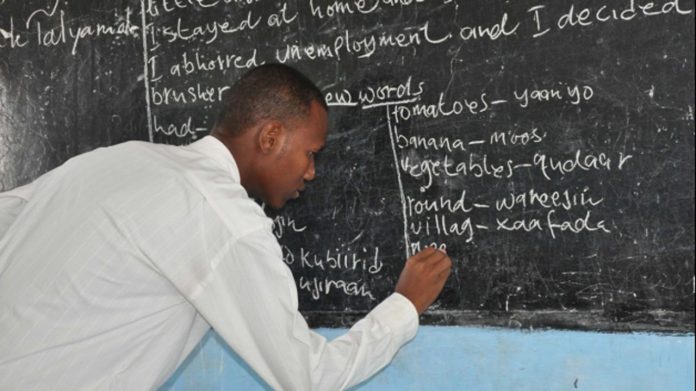 By Ade Wahab
About 1.3 million persons teaching in public and private primary and secondary schools across the country face sack unless they are able to meet the December 31, 2019 deadline set by the Federal Government to get registered and licensed by the Teachers Registration Council of Nigeria, TRCN., investigation by our correspondents has shown.
This is just as the Federal Government is set to crack down on substandard secondary schools across the country.
The affected persons form the bulk of an estimated two million people teaching in primary and secondary schools across the country who are not qualified to do so going by TRCN's regulations.
As at now, over 700,000 teachers have been certified by the TRCN.
Already, the TRCN has collated data of qualified and unqualified teachers in the following states: North Central- Nasarawa, South West – Ogun, South East – Ebonyi, South South – Cross River, North West – Jigawa and North East – Bauchi.
However, the TRCN, in order to give more room for unqualified teachers to get themselves qualified and licensed, is organising two Professional Qualifying Examinations, PQE, before the year runs out.
The Registrar, Chief Executive of TRCN, Prof. Josiah Ajiboye, who spoke to our correspondnent through the Head of Media Unit, Mr Oduh Idoko Anthony, said the agency was poised to sanitise the sector and rid it of unqualified teachers.
"The statistics of all unqualified teachers in Nigeria's public and private schools is huge, actual figure not yet determined. However, TRCN has collated data for six states, one from each geo-political zone. The Federal Ministry of Education has promised to assist TRCN to collect this data nationwide. In the interim enforcement will start with those six states where data is currently available and we will progress to others thereafter.
"TRCN is making arrangements to organise two Professional Qualifying Examinations before the end of the year to cater for the large number of applicants willing to register as teachers. We do hope with those two examinations we will greatly reduce the number of unqualified teachers before the end of 2019," he said.
Meanwhile, the FG, according to the Minister of State for Education, Mr Chukwuemeka Nwajiuba, would soon shut down substandard secondary schools across the country.
He said the decision was part of the implementation of the National Secondary Education Commission, NSEC, guidelines and objectives.
The commission, which would soon start functioning, is expected to be the secondary schools what the Universal Basic Education Commission, UBEC, is to primary schools in terms of funding and regulations.