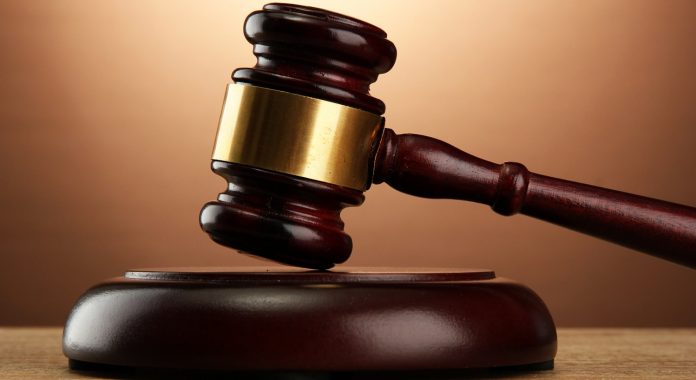 A 39 year old woman, Nathalie Rudolph, from Hamburg, Germany has prayed the County Court in Hamburg district 8 to permit her to put a safety padlock on her husband, Perry Rudolph's manhood to prevent him from any further attempt to commit adultry against their 2 year old marriage.
Nathalie, said she is tired of forgiving her husband, Rudolph, who would plead for forgiveness after messing up with other women around the neighborhood.
She told the Court that she loves Rudolph and would not want to quit the marriage but wants the Court to grant her the permission to use the customized padlock, which was made for her by a professional blacksmith in Hamburg, to curb Rudolph's hypersexuality.
Nathalie said she has gathered enough evidence against Perry's sexual rascality and how he made love to 13 woman in June, 17 in July and 9 so far in this August. She told the Court that her husband was sacked from job in May after attempted rape on the MD of the Toma Paste industries.
"I love him and I'm pregnant for him right now. I don't wanna do anything stupid to him; I don't want divorce now, so I seek your lordship's permission to padlock his manhood to prevent him from this inundated sexual misbehavior. He has brought so much disgrace to me and the family." She told Court
The case has been adjourned to Friday, August 30, for judgement.
Speaking with News Recipe's William Gabby, shortly after the hearing, Nathalie said the metal Pen*s padlock was specially made for Rudolph after she took his waist measurement. "I used tape to measure his waist, for the main waist ring hanger; I already know the length of his third leg" -Nathalie said.
When asked if her husband could walk well if she succeeded in locking the 'ruler', Nathalie said "except he tells you he's putting on a pen*s padlock, you would never know. It is comfortable to wear but believe me, he can not get his stuff out with that lock on."