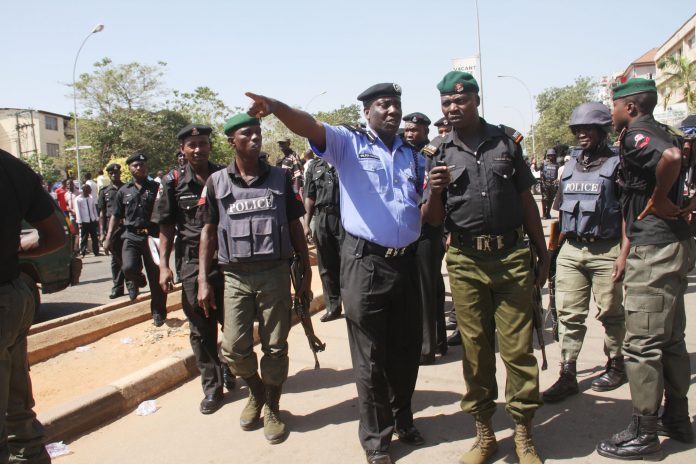 A notorious cult member, Seyi Adesanya, who has been terrorising the people of Ijebu Ode in Ogun State for years, has confessed to killing six persons in various attacks in the area.
Adesanya, also known as 'Seyi Ika' (Wicked Seyi) or Eraser, made the confession after he was arrested by a special squad from Zone 2 Police Command in Onikan, Lagos.
The Zonal Intervention Squad (ZIS) led by Inspector Ayodele Olayemi tracked and arrested the suspect in a criminal hideout in the state.
Seyi, who also reeled out the names of his victims, said he was initiated into Eye Confraternity in 2009 and had risen to be number four in the hierarchy before he was caught.
In his confessional statement to the police, he gave out the names of his victims as Water, Kole, Agoro, Idris, Tunde and '13'.
According to him, Idris was killed on their yearly anniversary of July 7, which coincided with the Agemo Festival in Ijebu-Ode, adding that his last victim before his eventual arrest was Water, whose right hand was chopped off and taken away by a member of his group.
He also confessed that his wife, Oyinkansola, who has a one-year-old daughter for him, is his armorer.
The Police said they have however traced a gun to the said mother-in-law, who is equally being held for conspiracy.
Meanwhile the cult leader's wife has however escaped arrest.
He said his seniors in hierarchy are Nojeem, Omoh and 16, adding that while Omoh and 16 are currently in Igbeba Prison, Ijebu-Ode, Nojeem had gone into hiding.
Recovered from the suspect were a locally-fabricated cut-to-size gun and seven cartridges.
Arrested alongside Seyi was 29-year-old Akorede Atanda.
Atanda, also married with one child, said, as a member of the National Union of Road Transport Workers (NURTW), he also trades in Indian Hemp through home delivery.
According to the suspect, who usually sourced for the ammunition the group used, "Tuyo sells them to me and I, in turn, hand them over to Lala and 'Seyi Ika'
He claimed to have been initiated as a member of the group in 2012.