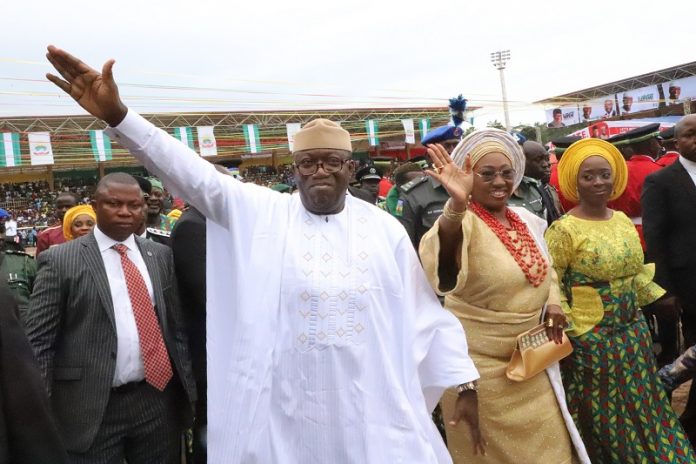 By Adesina Wahab
Cries of vindictiveness have greeted Wednesday's decision by Ekiti State Governor, Dr Kayode Fayemi, to ease out over 800 people employed into the state's civil service by his predecessor, Chief Ayodele Fayose.
Fayemi is of the All Progressives Congress (APC), while Fayose is of the Peoples Democratic Party (PDP).
The easing out of the workers who were employed between October 2014 and October 2018, was based on the report by a panel set up by Fayemi which labelled their employment as irregular.
The workers cut across all the ministries and parastatals, as well as health and other institutions.
Before Fayemi finally axed them, he had ordered that their salaries be stopped since last October when he assumed office.
In his reaction, the State Publicity Secretary of the PDP, Jackson Adebayo, described the action as political vendetta taken too far.
He noted that the party would take all legal and constitutional steps to obtain justice for the affected workers.
He also called on the workers to not lose hope, saying the PDP was sure of victory in its case challenging the electoral victory of Fayemi.
The Supreme Court will on May 16 begin hearing on the matter.