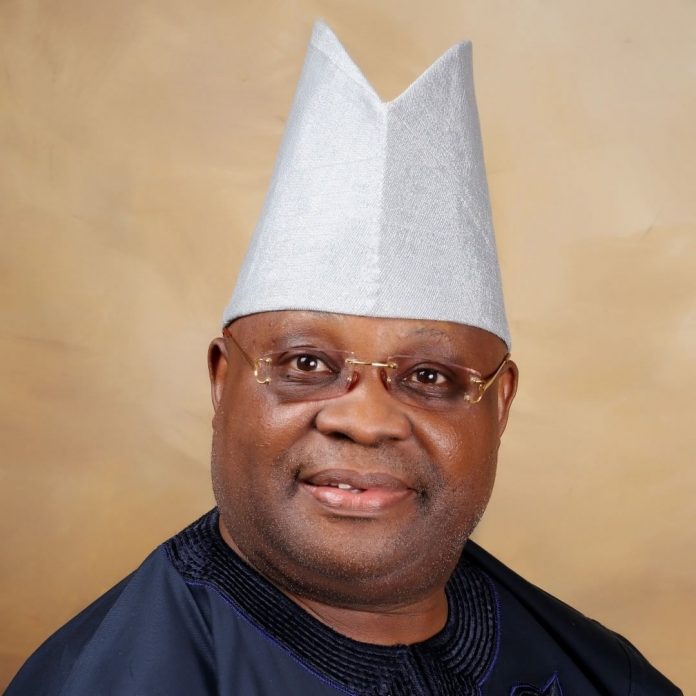 The newly elected governorship candidate of the Peoples Democratic Candidate in Osun state, Senator Ademola Adeleke, on Sunday expressed appreciation for the support received during the governorship primaries of the party.
In a message he personally signed, Adeleke affirmed that there is no winner, no vanquished, urging party unity and solidarity among contestants and their supporters.
The full statement reads as follows:
"I send very big congratulations to everyone in the Osun PDP family. We have once again blazed the trail by demonstrating to all undemocratic forces how powerful the will of the PEOPLE can be. We have proved that PDP is a party of true democrats determined to take Osun people from poverty to prosperity.
"I must specially acknowledge the support and contributions of Hon. Albert Adeogun, Akogun Lere Oyewunmi, Professor Aworemi and Mr Olawale Rasheed; aspirants who energized our campaign with their endorsements and active support.
"I congratulate Alh Fatai Akinbade, Rt. Hon. Bello Adejare, Mr Nathaniel Oke (SAN), Mr Kayode Oduoye, Prof. Durotoye and Mr Ayombo Adewopo for their energetic campaign and mobilisation of our teeming party members.
"I congratulate Dr Akin Ogunbiyi and his hard fighting team for running a good and impressive campaign. It was a brotherly contest in our collective strive to redeem our state, It is therefore no gainsaying that we are all winners.
"My emergence as the governorship candidate of our great party marks the beginning of divine liberation of our dear people from repression and oppression.
"Today is a great Day! I thank TEAM IMOLE and our committed delegates for their steadfastness and undying passion.
"The end of phase 1 has come and the start of the great battle to fully liberate our people through the forthcoming general elections must commence.
"I commend and thank our Elders, Leaders and Party Executives from ward to the State level, especially our Chairman; Hon Soji Adagunodo for the robust management of this complex primaries election. It is now time for unity and I extend my hand of fellowship to ALL stakeholders. Please let us all work together in the best interest of our party and the good people of Osun who keenly and earnestly look up to us for their liberation and empowerment.
"Once again, congratulations to the PDP Family and the good people of Osun state".
Signed
Senator Ademola Adeleke
Osun West Senatorial District and PDP Gubernatorial Flag bearer, Osun State