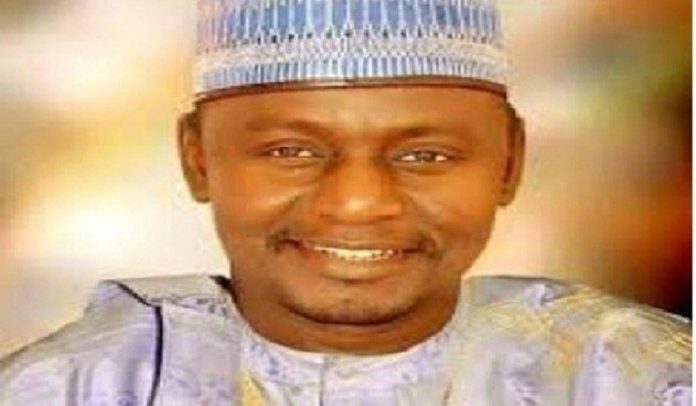 Others arraigned along with the deputy governor were Alhaji Ahmed Dandija, former Secretary to Bauchi State Government; Alhaji Aminu Hamayo, former Commissioner for Land and Survey, and Dahiru Madaki.
Also standing trial are the former Special Adviser to former governor Isa Yuguda on Pilgrims Affairs, Sanusi Sarkin-Aska and former member Bauchi State House of Assembly, Aliyu Jallam.
News Agency of Nigeria (NAN), reports that Gamawa, who is the current National Deputy Chairman of PDP, and his co-defendants were brought before the court by Economic and Financial Crimes Commission (EFCC).
Abubakar Aliyu, Counsel to the Commission, had urged the court to commence trial of the five out of the six accused persons since the sixth accused Alhaji Ahmed Dandija was not in court after being served court processes alongside others.
Aliyu suggested that the court in the alternative expunge the name of Dandija from the list and the five others should be arraigned.
He said that Dandija, who is said to be on medical trip abroad, would be arraigned on his return.
The counsel urged the court to issue a bench warrant on Dandija so that he could be brought to court for arraignment after being served with notice on motion by his counsel.
Mr Nasiru Malam, Counsel to Dandija, on his part, urged the court not exclude his client from the list because they were jointly arraigned for the same offence.
Malam further urged the court not to arraign his client in absentia as he had travelled out of the country for medical treatment and, moreover, his client was yet to be served.
He said that the court processes for his client was just served on him in court and urged it to delay the arraignment of his client to enable him appear in person to take his plea as the charge was criminal in nature.
Justice Mohammed Shittu, while ruling on the case, said that the court could not arraign the accused persons because the sixth defendant was not in court.
Shittu said that the case before him was criminal in nature, therefore, the defendant must be served in person to enable him appear before the court to take his plea.
He equally refused to issue bench warrant on Dandaji, saying that "it is in our practice that until a defendant refuses to accept a summon he cannot be issued warrant of arrest.''
The judge ordered that Dandija should be properly served before the adjourned date and released the five other defendants on administrative bail.
He adjourned the case to Sept. 25, for proper arraignment of the defendants.