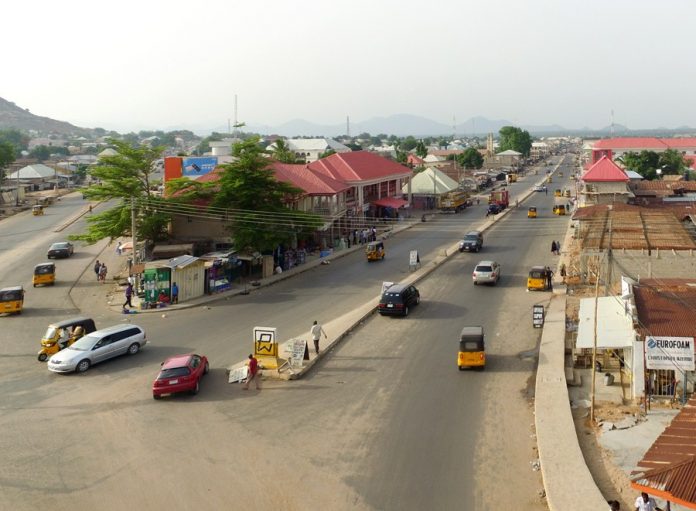 The District Head of Mayo Selbe in Gashaka Local Government Area of Taraba, Jauro Hammangabdo, has over powered a group of kidnappers who attempted to abduct him, killing two and injuring about three of them.
Hammangabdo confronted the kidnappers who invaded his palace on Wednesday night.
The News Agency of Nigeria (NAN) gathered that the kidnappers who were about nine in number gained access to the traditional ruler's palace and went into his bedroom, but the district head resisted the attempt to abduct him and engaged them in a fight.
It was gathered that the monarch used a sharp sword during the fight and killed two of the kidnappers and the rest took to their heels leaving some of their guns behind.
The Deputy Governor of the state, Haruna Manu, who visited the area and sympathised with Lamdo of Gashaka, Alhaji Zubairu Hammangabdo, who is a brother of the district head, and commended the courage of the traditional ruler.
He said cases of kidnapping had become a source of concern to Government and people of the state.
The Chairman of the Local Government, Alhaji Mohammed Gayam, who also confirmed the incident to NAN, said that Hammangabdo had sustained deep cut in his head and hands and was admitted at the Military Hospital of the 20 Battalion in Serti, headquarters of the local government.
Gayam said he had visited the injured district head and that he was responding to treatment.
He said the two kidnappers that were killed by the royal father were identified through their identity cards, adding that they were members of the kidnapping gang terrorising the area disguising as members of a vigilance group.
He said in the past few weeks about 17 persons were abducted in the area and about three of them were killed by the kidnappers following failure of their relations to pay the ransom.
The chairman said kidnappers and other criminals had turned the surrounding forest in the area to their den, terrorising natives even in broad daylight. (NAN)