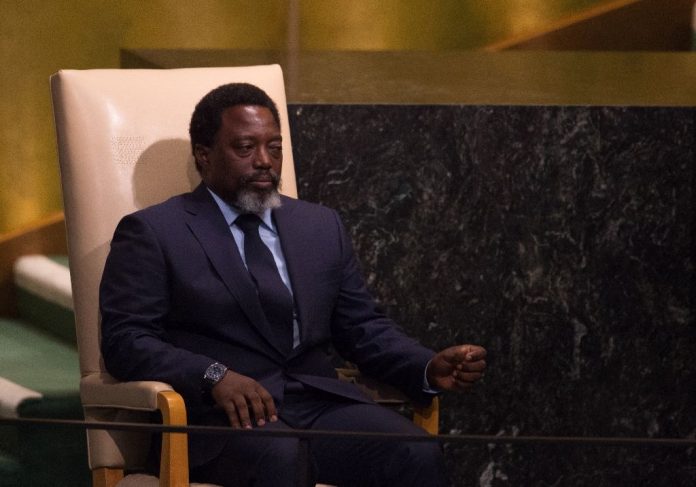 Five people have been killed following an accident involving a cement truck and the Democratic Republic of Congo's presidential motorcade.
The three soldiers and two civilians died as President Joseph Kabila was returning to the capital, Kinshasa.
Another 11 people were injured, a presidential spokesman confirmed to news agency AFP.
The spokesman said the accident was caused by "heavy rain", although early reports suggested speed was a factor.
Witnesses told Radio Okapi [in French] speed was "the main cause" of the incident, which happened 220km (110 miles) south of Kinshasa.
Communications official Yvon Ramazani told AFP "a vehicle in the presidential motorcade was hit on the Matadi highway at Kimpese by a truck carrying cement" on Tuesday evening.
Mr Kabila, who had been opening an oil rig and administrative building in the port city of Matadi, "stayed on the site until the emergency services arrived, and personally supervised the ambulance evacuation of dead and injured".
The president, who has been in power since 2001, when his father was assassinated, is facing mounting pressure to stand down – his term of office expired in November 2016.
[BBC]